Start a new career as a HGV Articulated Truck Driver!
There are a growing number of career opportunities for qualified artic drivers.
We are still accepting applications for our HGV Articulated Truck course which starts on March 28th. Apply here or contact us blrecruit@ddletb.ie for more information.
*Please note that to a full category C license and an EC learner pe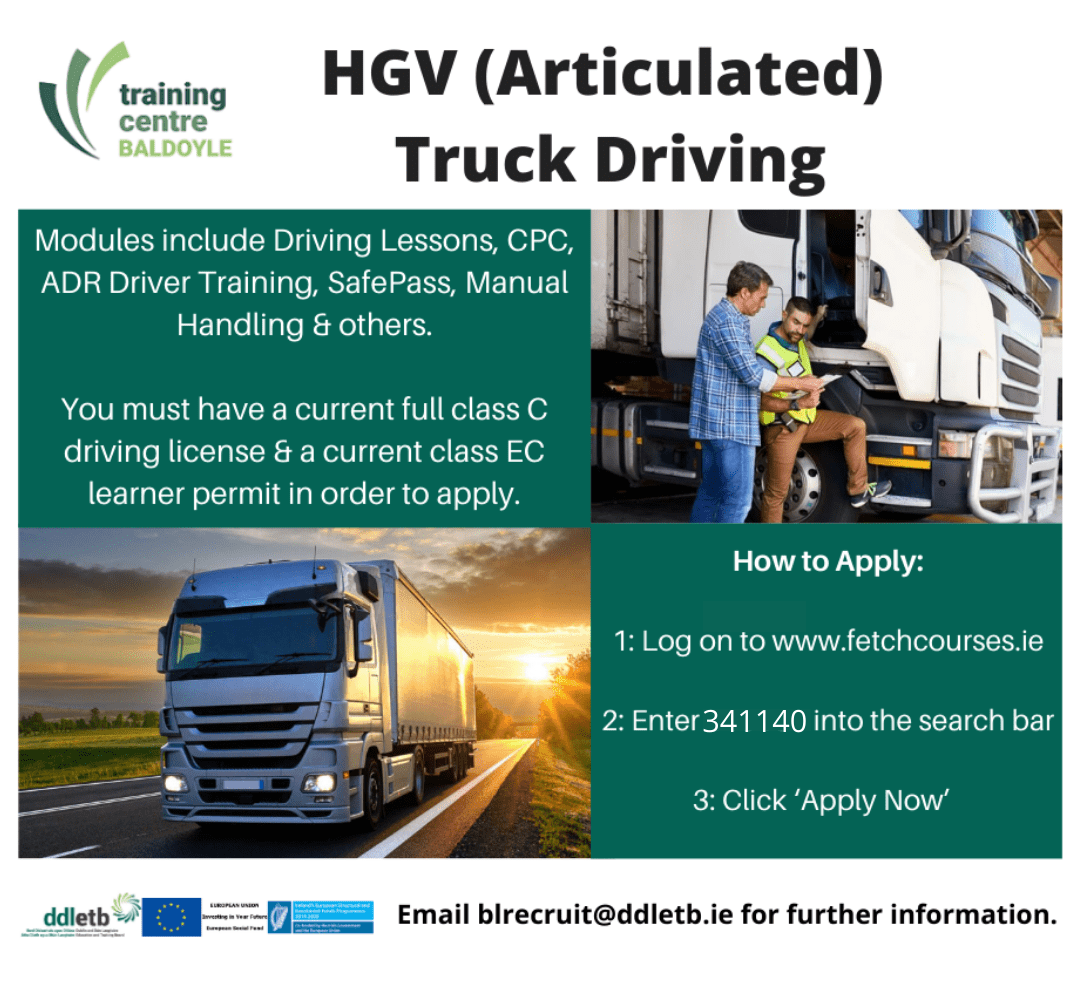 rmit are required to apply for this course.