Our Software Testing Learning Solutions blended course is now open and accepting applications
Anyone interested can apply directly using reference code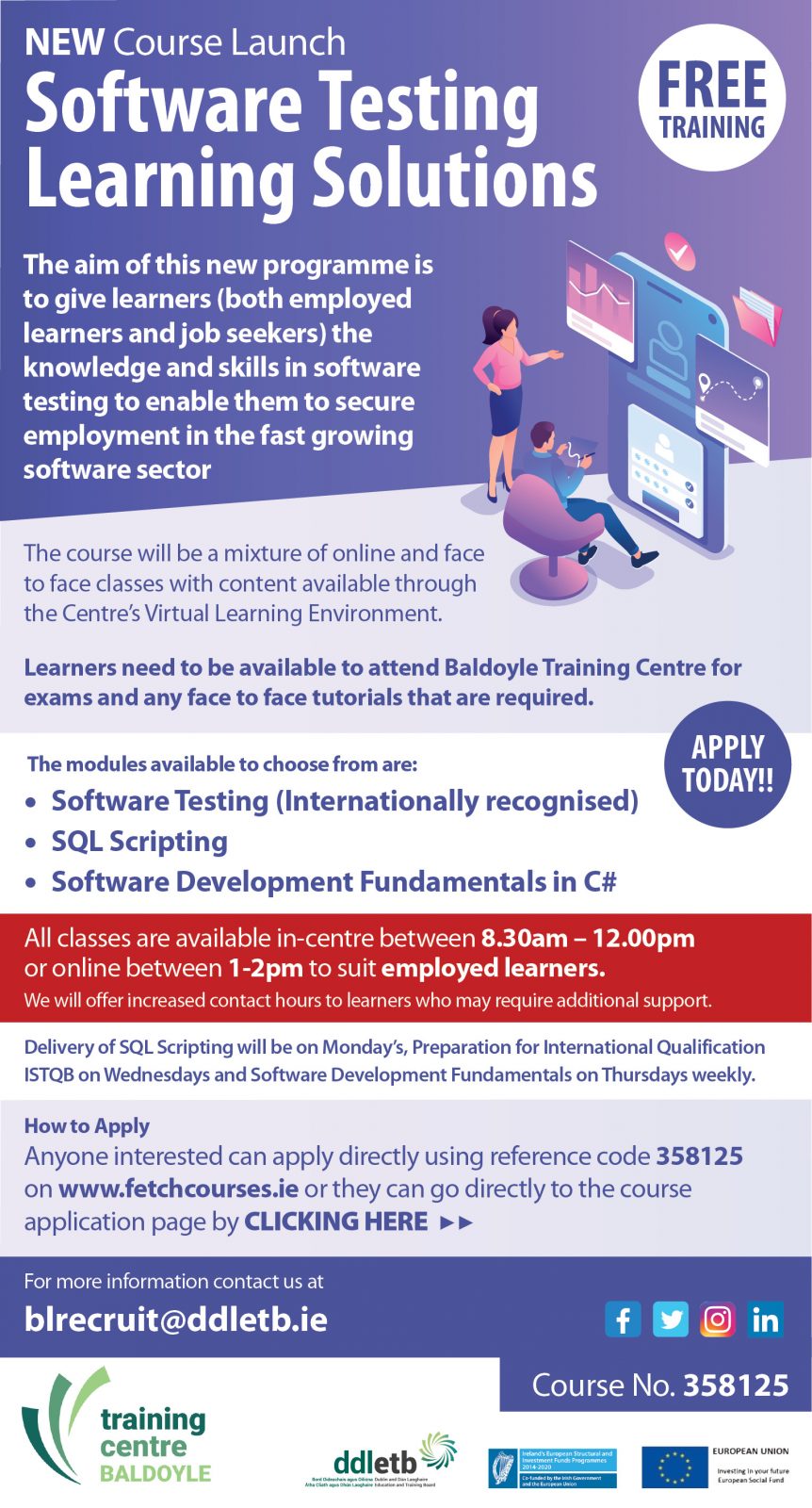 358125 on www.fetchcourses.ie or they can go directly to the course application page by clicking here.
The aim of this new programme is to give learners (both employed learners and job seekers) the knowledge and skills in software testing to enable them to secure employment in the fast growing software sector. Learners can choose various IT modules within software testing and modules will be delivered in a flexible, blended learning way.
The course will be a mixture of online and face to face classes with content available through the Centre's Virtual Learning Environment. Learners will be able to avail of tutor support throughout the course. Learners need to be available to attend Baldoyle Training Centre for exams and any face to face tutorials that are required.
The facility will begin with three modules, all of which are available for learners to choose from and complete but, it is recommended that one module is completed at a time. The modules available to choose from are:
Software Testing (Internationally recognised)
SQL Scripting
Software Development Fundamentals in C#
Delivery of SQL Scripting will be on Monday's, Preparation for International Qualification ISTQB on Wednesdays and Software Development Fundamentals on Thursdays weekly.
All classes are available in-centre between 8.30 – 12.00 or online between 1-2 to suit employed learners. We will offer increased contact hours to learners who may require additional support.
For further information contact us at blrecruit@ddletb.ie